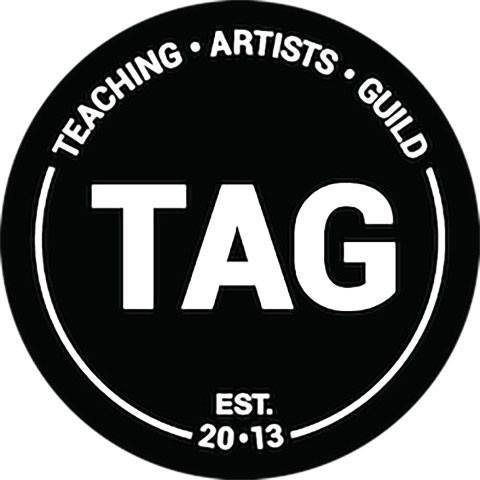 Teaching Artists Guild (TAG) serves the professional needs of teaching artists and community artists by providing professional development, convenings, jobs information, community networking, and advocacy for the important role of teaching artists in both school and community settings. In schools, teaching artists partner with classroom teachers to align arts engagement with curriculum goals, making learning memorable, meaningful, and visible for students, their teachers, and their families.
A gift of:
$35 - Sustains the day-to-day operations of TAG (we can't do what we do without you!)

$50 - Funds outreach to 100 more Teaching Artists!

$120 - Funds a year-long Membership for a Teaching Artist!

$250 - Funds a networking event for up to 50 Teaching Artists!

$5,000 - Funds the full cost of building our Teaching Artist Living Wage Calculator... Hey, an organization can dream! ;)
All gifts are 100% tax deductible.
THANK YOU!
Top 4 Reasons To Support TAG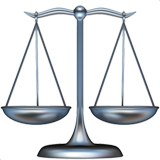 1. We promote equity social justice.
This year we launched Centering the Work. In 2017 we want to help Teaching Artists and organizations advocate for fair pay by launching a Teaching Artist Living Wage Calculator. We have a prototype modeled after the Economic Policy Institute's Family Budget Calculator, and EPI has agreed to provide the data to fuel it. We just need the moolah to build it. Will you help build the Teaching Artist Living Wage Calculator?


2. We exist to support Teaching Artists!
TAG Individual Memberships include things like access to a national job board; the Careington Card (aka major savings on dental, vision, and other health expenses); a one-year Fractured Atlas "Professional" Membership, and a subscription to our TAG Quarterly (the only magazine written for and by Teaching Artists). Is there a Teaching Artist in your life? This holiday season, give them a TAG membership!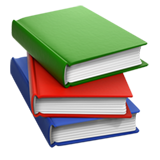 3. We strengthen education.
Young people highly involved in the arts are 4 times more likely to be recognized for academic achievement. TAG supports Teaching Artists, which helps Teaching Artists bring the arts to even more young people. One way we're doing that is by building the Teaching Artist's Asset-Map, an online tool to connect Teaching Artists with more opportunities to make a difference. We have data on hundreds/thousands of Teaching Artists, hiring organizations, and training programs across the country. Now we just need the funds to build the map. Will you help build the Teaching Artist's Asset-Map?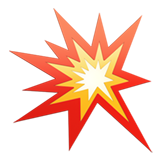 4. Creativity is crucial — you know it, and so do we.
Creativity drives business success, supports scientific discovery, empowers youth to make positive change in their communities, and even helps us grow old. And who teaches us how to exercise our creativity? Teaching Artists! Yet another reason why TAG supports them, and advocates for others to support them too. Will you support creativity for all?
Teaching Artists Guild (TAG), a fiscally sponsored project of Community Initiatives, is a member-driven organization committed to the professionalization and visibility of artists who teach. We are the voice of the teaching artist, communicating the depth and breadth of work that teaching artists provide our educational systems and communities.
Visit us on the web at http://teachingartistsguild.org
Donate to Teaching Artists Guild
Is my donation and credit card info secure?
Yes, the security and confidentiality of your information is our highest priority. We will not sell, trade or share your personal information with anyone else, nor send donor mailings on behalf of other organizations, and we will only share personal information if you have given us specific permission to do so.
Is my donation tax deductible?
Yes, we are a 501(c)(3) public charity recognized by the IRS. Your donation is tax-deductible to the fullest extent permissible by law.
How do I know that my donation was made successfully?
You will receive an emailed receipt immediately after your donation is submitted and your credit card is processed. Your donation will also show up on your bank or card statement within 1-3 business days.
Do I get a receipt?
Yes, a receipt is sent to your email inbox once your donation is processed. Please be sure to keep a copy of your receipt for tax purposes. If you select a recurring donation, you will be sent an individual receipt each period when your donation is processed.
Is my donation private?
We will not share or sell a donor's personal information with anyone else, nor send donor mailings on behalf of other organizations.